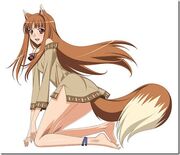 "
Stay away from my family!
"
--(to Mary)

Helena
Species: Wolfian (Alpha Omega Wolfian Carrier)
Gender: Female
Age:
Role:
Alignment: Light, Good
Affiliation:
Occupation:
Appearance
Edit
Personality
Edit
Personality-wise, Helena is compassionate, intelligent, short-tempered, stubborn, and completely over-protective of her friends and family.
The Legendary White Savior Arc
Edit
Shattered Memories Arc
Edit
Rings of Naught Arc
Edit
Resurrection of Evil Arc
Edit
Dualing Championship Arc
Edit
The Final War Arc
Edit
Powers & Abilities
Edit
Immense Strength:
Immense Endurance:
Immense Speed:
Master Swordsmanship Specialist:
Master Hand-to-Hand Combatant:
Master Marksmanship Specialist:
Family & Relatives
Edit
Relationships
Edit
Twilight Dantas
Edit
Alexander Xargus
Edit
Eileen Xargus
Edit
Viloura Xargus
Edit
Darth Kraynos
Edit
Zack Xargus
Edit
Helena's name means Light.
Ad blocker interference detected!
Wikia is a free-to-use site that makes money from advertising. We have a modified experience for viewers using ad blockers

Wikia is not accessible if you've made further modifications. Remove the custom ad blocker rule(s) and the page will load as expected.